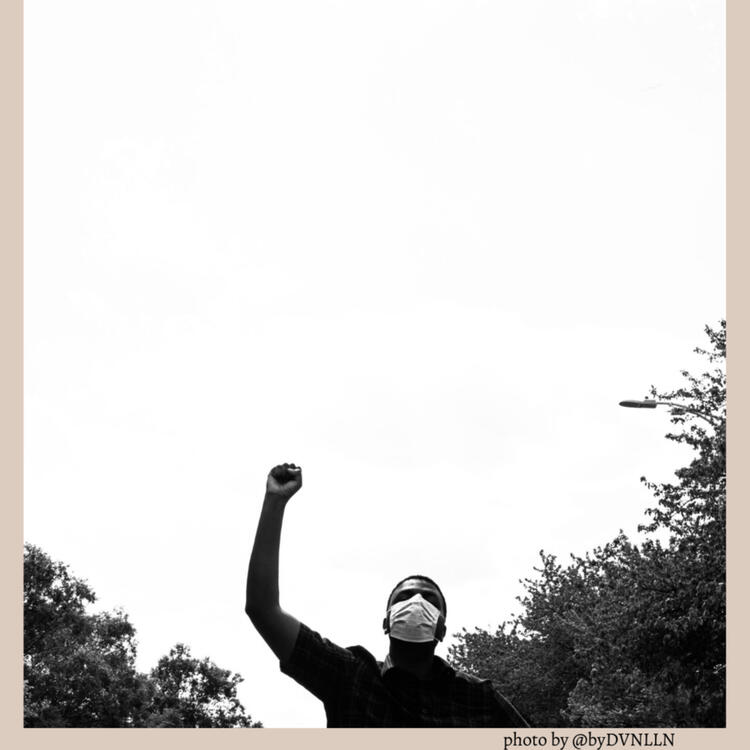 Hi! I know there are a lot of carrd's floating around, but I wanted to make one specifically targeting Resources for developing thought around Anti-Racism, the Prison-Industrial Complex, #blacklivesmatter, and revolutionary social movements
feel free to reach out if you think there are more things I should add/elevate!
---
BOOKS
If you're able, please support indie book sellers! bookshop.org is a great site (US only) providing a way for people to shop books online while directly supporting local, independent shops.
---
On Race
Why Are All the Black Kids Sitting Together in the Cafeteria? by Beverly TatumSo You Want to Talk About Race by Ijeoma OluoRacing to Justice by john a. powellBiased: Uncovering the Hidden Prejudice that Shapes What We See, Think, and Do by Jennifer EberhardtAlgorithms of Oppression by Sofiya NobleHave Black Lives Ever Mattered? by Mumia Abu-JamalFatal Invention by Dorothy RobertsWhy I'm No Longer Talking to White People About Race by Reni Eddo-LodgeRacism Without Racists by Eduardo Bonilla-Silva
On Prisons & Policing
Are Prisons Obsolete? by Angela DavisThe New Jim Crow by Michelle AlexanderWho Do You Serve, Who Do You Protect? edited by Joe Macare et al. What About the Rapists? Anarchist Approaches to Crime and Justice by VariousThe End of Policing by Alex VitaleInvisible No More: Police Violence Against Black Women and Women of Color by Andrea RitchieBeyond Survival: Strategies & Stories from the Transformative Justive Movement ed by Ejeris Dixon & Leah Piepzna-SamarasinhaFrom the War on Poverty to the War on Drugs: The Making of Mass Incarceration in America by Elizabeth HintonPrison by Any Other Name: The Harmful Consequences of Popular Reforms by Maya Schenwar and Victoria LawRace After Technology: Abolitionist Tools for the New Jim Code by Ruha Benjamin
On America & it's Structures
Stamped From the Beginning by Ibram X. KendiThe Color of Money by Mehrsa BaradaranThe Color of Law by Richard RothsteinAn African American and Latinx History of the United States by Paul OrtizWe Want to Do More than Survive by Bettina LoveOne Person, No Vote by Carol AndersonGhosts in the Schoolyard by Eve EwingHow to Kill a City by P.E. MoskowitzPushout: The Criminalisation of Black Girls in School by Monique MorrisKilling the Black Body by Dorothy RobertsA Terrible Thing to Waste: Environmental Racism and Its Assault on the American Mind by Harriet A. WashingtonAutomating Inequality: How High Tech Tools Profile, Police, and Punish the Poor by Virginia EubanksMedical Apartheid by Harriet A. Washington
On Social Movements
Blood in My Eye by George L. JacksonWinning the Green New Deal ed by Varshini Prakash and Guido GirgentiThey Can't Kill Us All by Wesley LobweryThis Book is Anti-Racist: 20 Lessons on how to Wake Up, Take Action, and Do the Work by Tiffany JewellWhen They Call You a Terrorist by Patrisse Khan-Cullors and Asha BandeleReclaiming Our Space by Feminista JonesHow We Get Free by Keeanga-Yamahtta TaylorThis Nonviolent Stuff'll Get You Killed by Charles Cobb Jr.The Fire Next Time by James BaldwinThe Fire This Time ed by Jesmyn WardFutures of Black Radicalism ed by Gaye Johnson & Alex LubinResistance Behind Bars: The Struggles of Incarcerated Women by Victoria LawBody and Soul: The Black Panther Party and the Fight against Medical Discrimination by Alondra Nelson
VIDEOS
---
On Youtube (linked)
Documentaries
13th dir. Ava DuVernay (netflix)Let the Fire Burn dir. Jason OsderDo Not Resist dir. Craig AtkinsonFreedom Summer dir. Stanley Nelson JrJohn Lewis - Get in the Way dir. Kathleen Dowdey (pbs)Crime + Punishment dir. Stephen Maing (hulu)Rat Film (2016) dir Theo AnthonyThe Force dir Peter Nicks (netflix)Whose Streets? dirs Davis & Folayan (hulu)PUSHOUT: The Criminalisation of Black Girls in School dir Jacoba Atlas (available on PBS through 6.16.2020)LA 92 dirs Martin & Lindsay (netflix)Teach Us All dir Sonia Lowman (netflix)
AUDIO
---
Podcasts
Citations Needed
Who We Are | vox
Historic.ly
intersectionality Matters! with Kimberlé Crenshaw
Black Lives Matter Presents: What Matters
Beyond Prisons: A Podcast on Prison Abolition
Millennials are Killing Capitalism
About Race with Reni Eddo-Lodge
Code Switch | NPR
The United States of Anxiety | WNYC Studios
1619 Podcast | The New York Times
Minority Korner | Maximum Fun
Justice in America | The Appeal
Groundings
The Black Myths Podcast
Thinkers You Can Listen to on Spotify (linked)
OTHER CARRDS RELATED TO #BLM & PROTESTER SAFETY
---